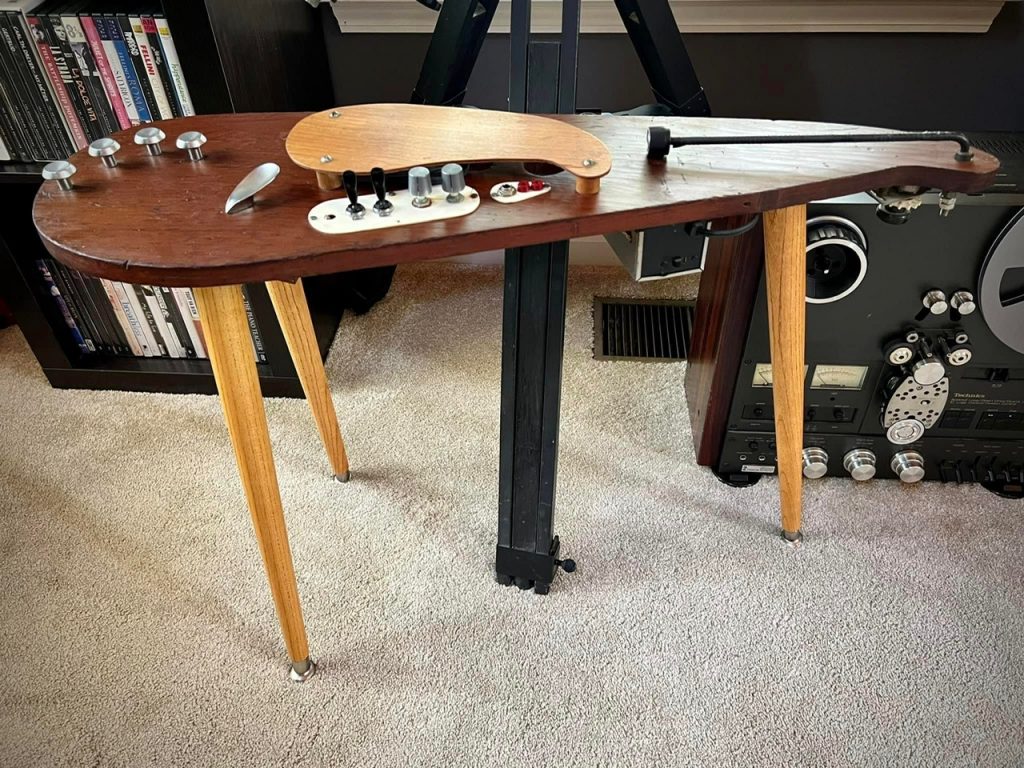 I'm implementing my new motto: "Either show it or throw it, but stop carrying it around and storing it for decades."
So here is something that I'm pulling out of storage, refurbishing and showing. It's an unusual electronic musical instrument known as a Vibravox, built fifty years ago back in 1972 by my dad and myself from an article in an electronics magazine. The silver knobs on the left are touch sensors to use your hand to select various pitch ranges and the arm on the right moves the pitches up and down within the ranges.
The VibraVox is one of the oldest surviving pieces of equipment that I still have in my possession. I've been storing it away for the past 35 years since moving to Nashville in 1987. My next step will be repairing broken circuitry to give the VibraVox its voice one again.