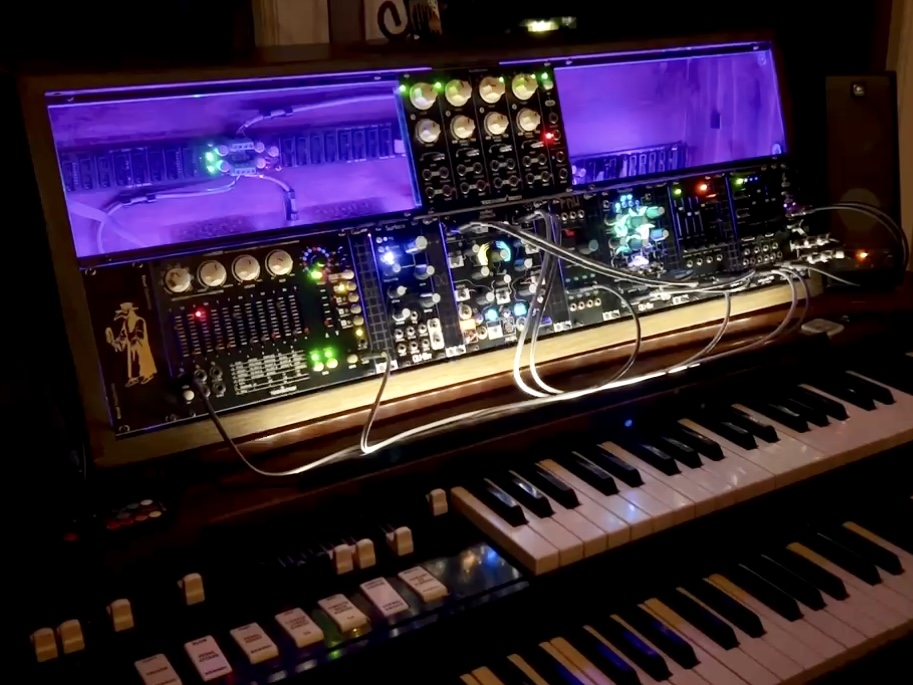 Recently the components for my new modular synthesizer began to arrive.
I've wanted a modular for quite a while. My very first synth was a modular, a Paia that I built from a kit. I couldn't afford a Minimoog at the time, which I wanted very much. But it was completely out of my budget at $1500 in 1975, so I built the $240 Paia instead. It actually was a better first synth for me because building it, and then learning how to patch the modules together gave me a much greater understanding of synthesis than if I would have had the Minimoog first.
However, this new modular is light years beyond anything available back then. The Eurorack standard now exists which allows dozens of companies to create exotic modules which are all compatible with any other modules using the Eurorack standard. The power and flexibility is incredible, and the system that I'm building will keep me interested and challenged for many years.
One new concept that I'm choosing to use is that the modular will have no keyboard, no preset sounds, and no way to save what I do. I will create something, record it, then start over and move on. The overall concept is "generative music", where you create the system, setup the basic parameters, and then allow the machine to create the music by chance and random choice within the parameters that you've setup. Brian Eno explains it very simply like this:
"Generative music is a lot like gardening, you set up the parameters but the garden grows by itself"
-Brian Eno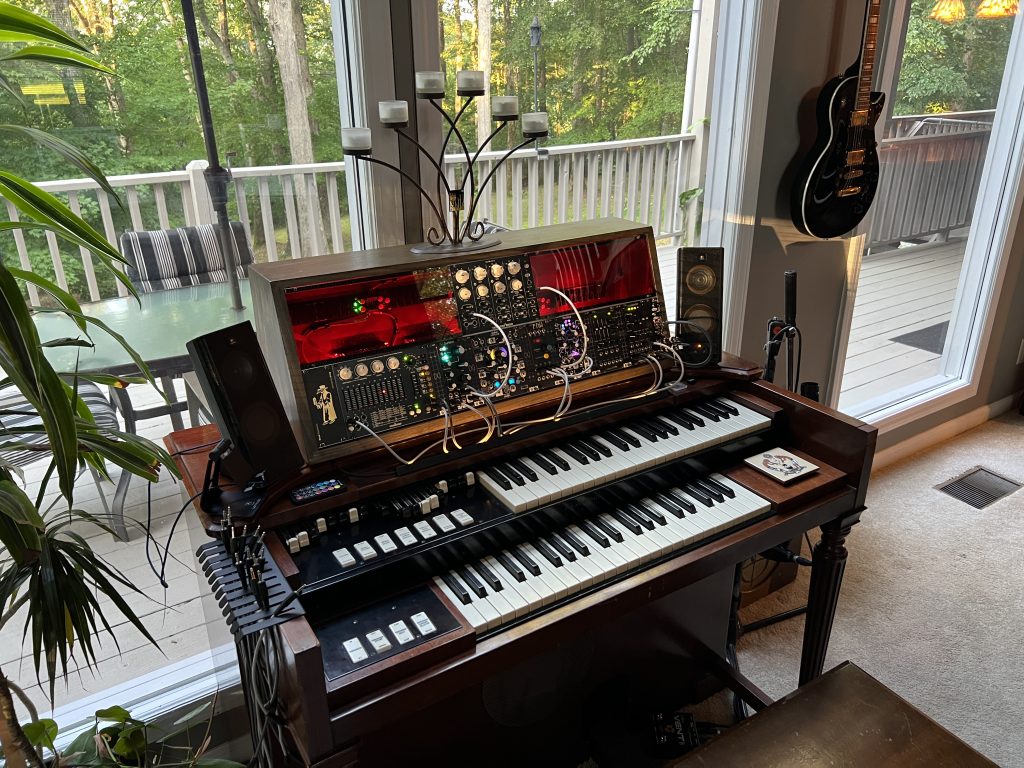 Currently these are my collection of modules. However I intend to fill the upper row of my case with many more.
Verona: meloDICER
Qu-Bit Electronix: Surface
Make Noise: Morphagene
ALM Busy Circuits: Pamela's NEW Workout
Qu-Bit Electronix: Nautilus
CalSynth: Rangoon
CalSynth: Monsoon
Noise Engineering: Sono Abitus
Verona: Formulator Quad Digital LFO
Doepfer: A-135-2v Quad VCA / VC Mixer
Doepfer: A-138sV Mini Stereo Mixer
Below is my module plan for completing the system, created in the fabulous site – modulargrid.net