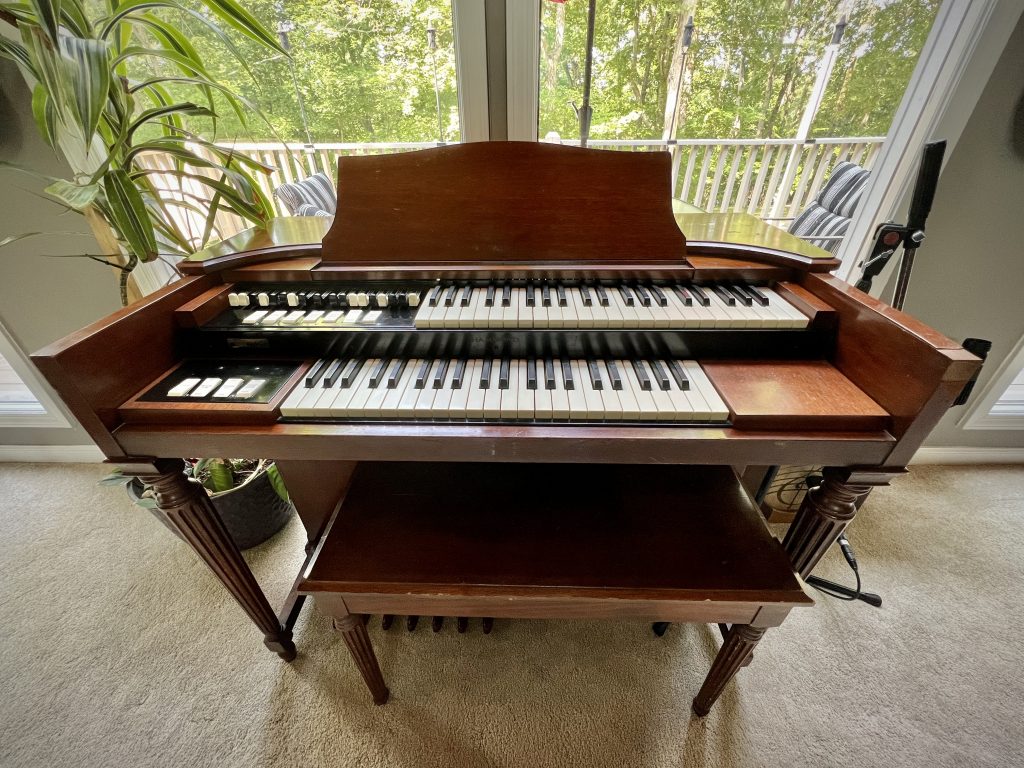 The latest acquisition to my studio is a Hammond M3 organ. It now resides in what I call the "vintage" area of the studio due to being made in 1955, and it's directly beside a Masco guitar amp from 1946. So being 68 and 77 years old does allow me to truthfully use the word vintage. 😁
I've had the Masco for years, but the M3 arrived recently on a whim. I owned one previously (with two Leslie 147 speakers) back in the mid 70's, but I let it all go around 1982 when our band made the jump from being progressive rockers to completely embracing new wave.
Over the last few weeks the M3 continued to appear in my local Marketplace feed, and I began thinking about it. I toyed with the idea that it would be quite a nostalgia trip to have one again, but I was sure that I did not have enough space for it in the studio. Plus, even though it's a spinet model it is a heavy beast indeed, weighing 250lbs. (I still can't believe that our prog band hauled my original M3 to live venues, some being up 1 or even 2 flights of stairs!)
A few days ago the Marketplace listing appeared once again so I decided to check a Hammond forum for the exact dimensions of the M3. It was smaller than I had realized, and at that moment it dawned on me that I did have the perfect space for it. I knew then that I had to have it, and now here it is.